Molotow paint markers
I've wanted to try out Molotow paint markers for a while now. The markers are refillable with changeable nibs so you don't need to throw them out when they are empty or when the nibs get worn down. No buying new markers all the time, you can just buy refills and nibs as needed! Of course the markers are still not eternal but you get a lot more use out of one than from a non-refillable marker.
---
I found an art supply store in Bilbao that sells Molotow paint supplies. AMASTÉ is an art supply store worth visiting even if you are not especially after Molotow stuff.
I got myself 1mm paint markers in black and white. I've wanted a properly pigmented white marker for a while and black markers are a staple that I need to replace too frequently. Having a refillable black marker will be much better.
---
I took a photo of a dead bird a while ago and used it as a reference. After sketching the shape with a pencil I started drawing the outlines in black. The Molotow markers were fun to use, they are very pigmented and smooth to draw with.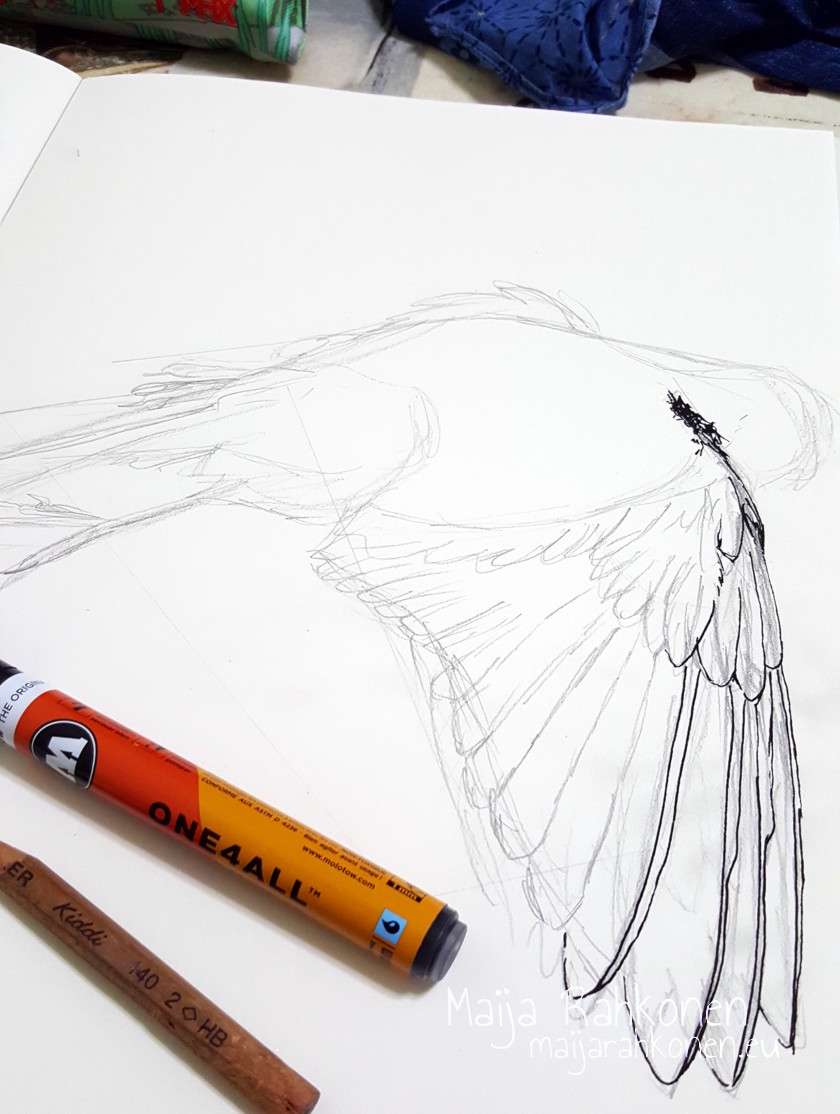 I continued working on the wing and added white to the light parts and decided to also use gray Promarkers for shading (and to hide some of the mistakes I made).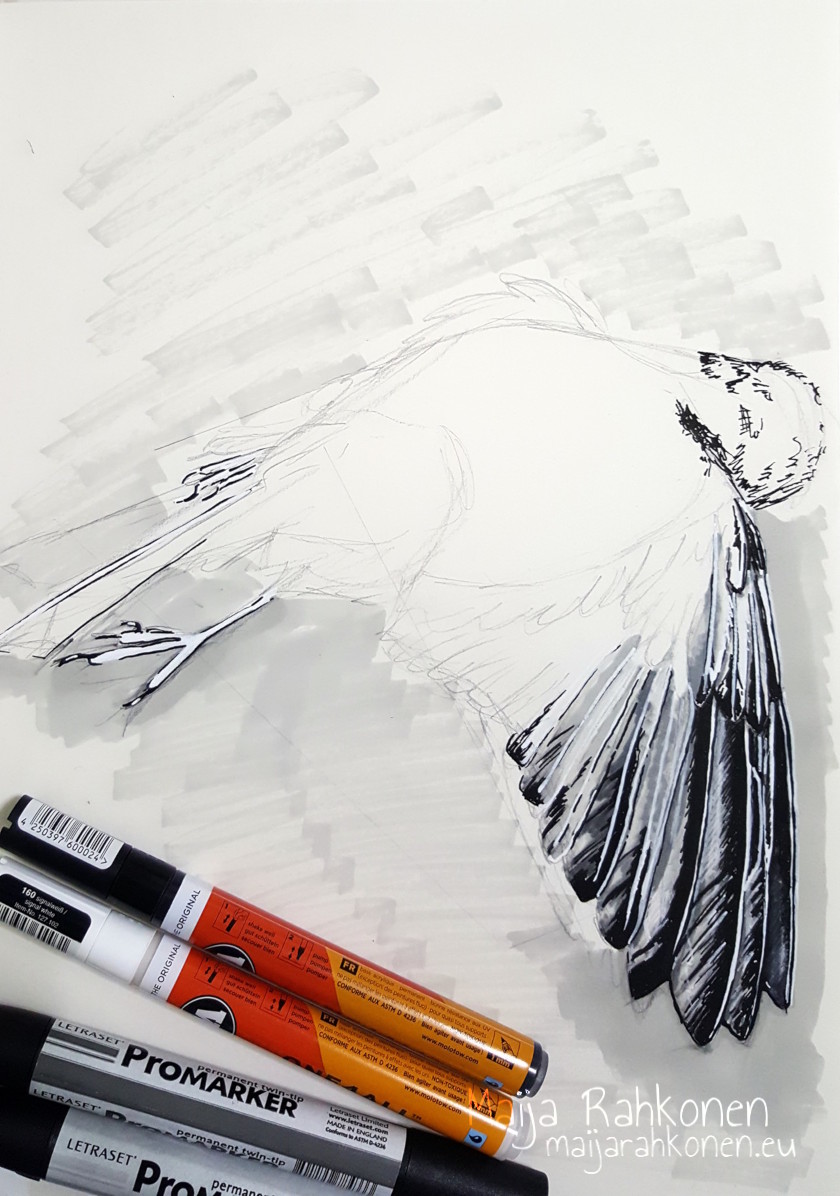 Sadly after this point I forgot to take progress pictures but I continued as I had started. I used a more sketchy style on the rest of the bird so as not to make the drawing too heavy. (Also because I'm not very familiar with drawing fluffy feathered creatures.)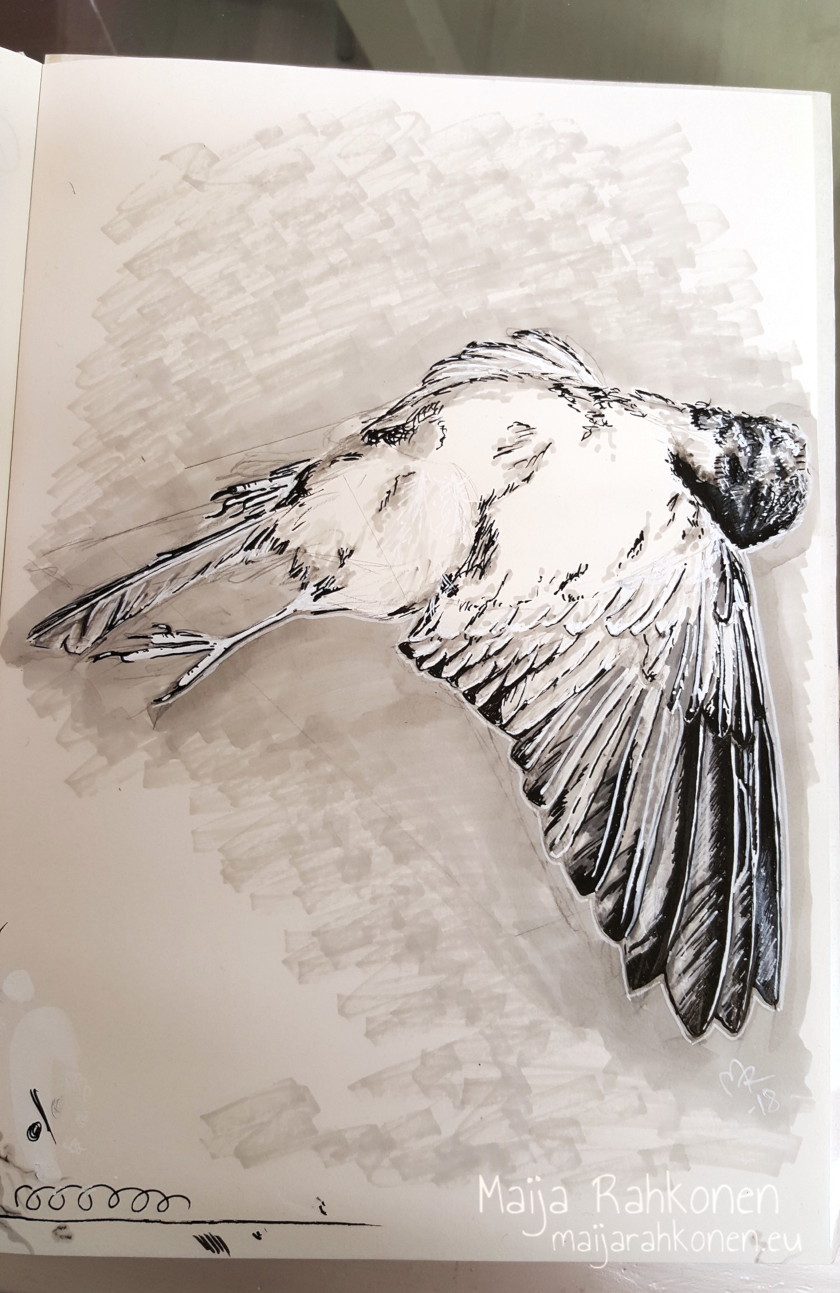 ---